Well, here I am. Finally back from Istanbul, and man was it a rush. I am already missing the tea and OJ they had there, along with a whole host of foods and desserts. The architecture was amazing, the weather was awesome, and in times were just awesome all around. In order to spare you a lengthy recount of my adventures, I'll let my pictures speak for me, for the most part: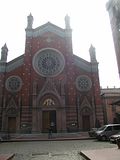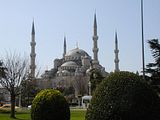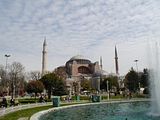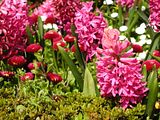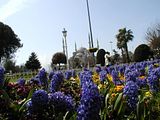 As you can see, from the outside alone it's all pretty breathtaking. I spent quite a while inside the Hagia Sofia, and took probably more pictures than I should have: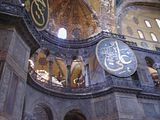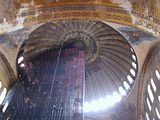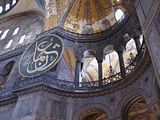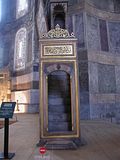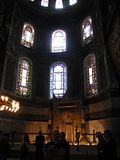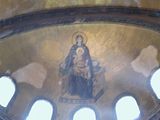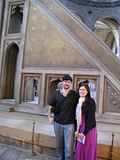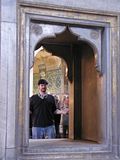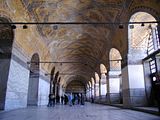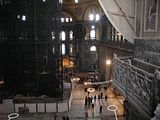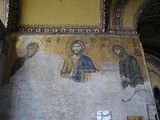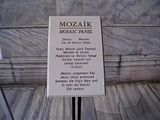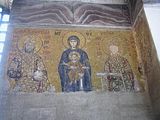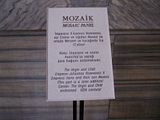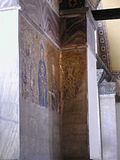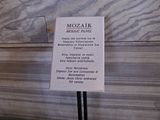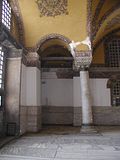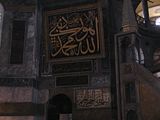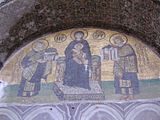 After that, I headed to the Blue Mosque with Day (my friend in the purple dress in one of those pictures up there) and her brother Lloyd, only to find ourselves shut out by the call to prayer - the Blue Mosque doesn't allow tourists during prayers, unlike some of the other mosques. So, instead, Lloyd (Day's brother) and I went to check out the
Basilica Cistern
, originally build by Emperor Constantine and rebuilt/enlarged by Justinian in 532: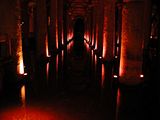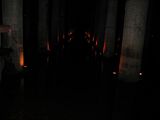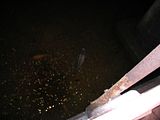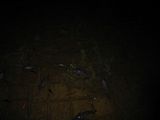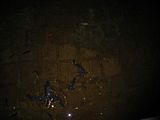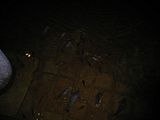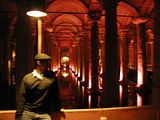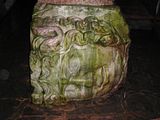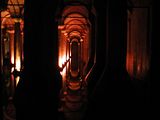 From there, it was back sun-side and over to the Blue Mosque for more pictures: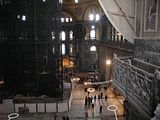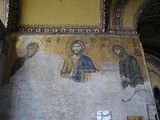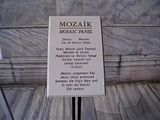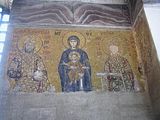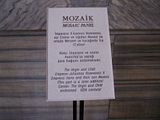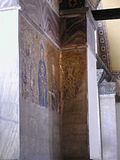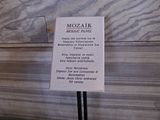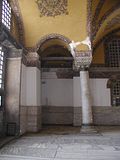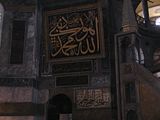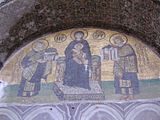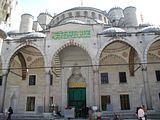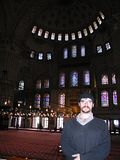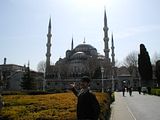 After that, I went to the Grand Bazaar, where I got ripped off, and then to a Turkish bath, where I paid a heavyset, hirsute Turkish man to pound on me for about an hour. After spending far too much money, I felt squeaky clean and more relaxed than I'd been in months. Obviously, there is no photo evidence of this.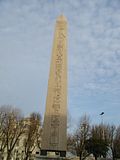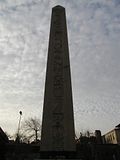 On Thursday (Day 2), I decided to check out the Archeological museum, but prior to that, I got distracted by the park on the grounds. The blobs in the one picture of trees are stork nests: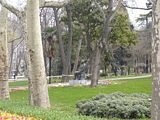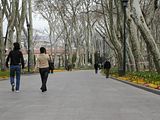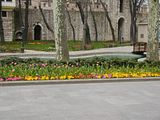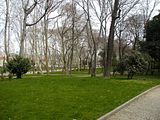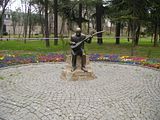 After that, I went into the museum, which included a museum of Ottoman tile art. Yes, that nice police officer in the last picture is carrying a submachine gun.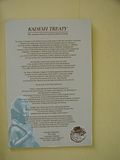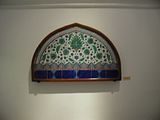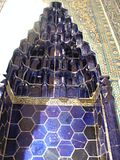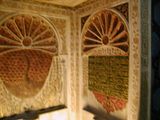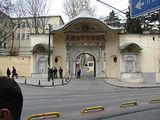 To round off the day, I went to the Spice Bazaar (also known as the Egyptian Bazaar), where I ended up buying almost a pound of various teas.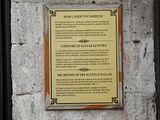 For a change of pace, on Friday, I decided to catch the boat to the island of Bosphorus, which is on the Asian side of the Strait of Istanbul. From the castle on top of it, you can even see the Black Sea on a clear day.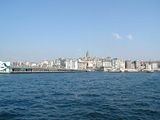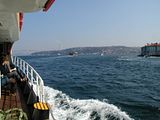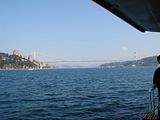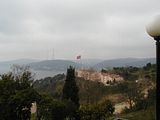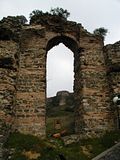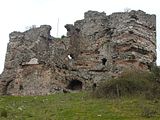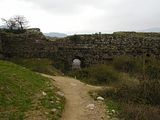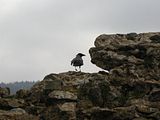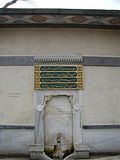 Saturday was a short day, since I had to take a train home, but I still had time to see Dolmabahce palace, where the last Sultans of the Ottoman Empire lived, as well as Ataturk, the founder of the modern-day Republic of Turkey. "Opulent" and "decadent" are the words that come to my mind. There are three enormous crystal chandeliers, the lightest of which is 1 ton. The big one in the main reception hall is something like 4.5 tons. I'm not sure if it's short tons or metric tons, either.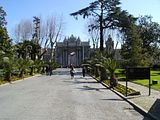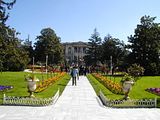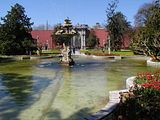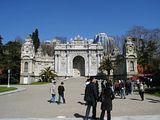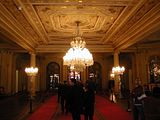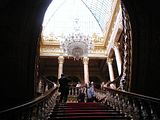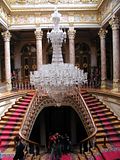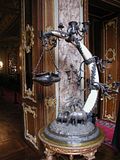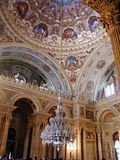 I ran out of space on my camera, or I'd have taken more pictures, but it's still quite a bit to check out. I had a great time, and I'm really really glad I went, for all that I spent too much money on things.